I'm using Thunderbird as Mail User Agent. Now i want to get Global Address List with my Thunderbird. As we know Active Directory using LDAP.
To setting up Thunderbird open Tools > Address Book


And then File > New > Address Book Contact, and fill field Name your addressbook name, Hostname your LDAP hostname or IP Address, Base DN: dc=yourdomain,dc=com, Port Number default 389 and Bind DN: DOMAINusername.
In other case if you cannot connect with port 389

, you can change port 3268
It's work for me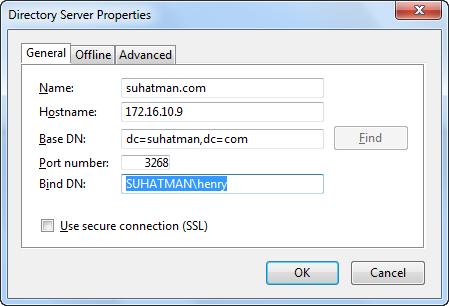 And you can download offline Global Address List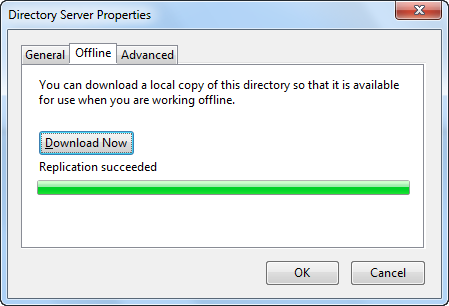 Now you can enjoy with Thunderbird


Comments
comments